OUR SAVIOR'S LUTHERAN CHURCH
EAST MESA AND GOLD CANYON
Our main office is located at the East Mesa location.
Office hours are Monday- Thursday 10am – 12pm and by appointment..
We are called by the Holy Spirit,
Saved by God's Grace in Jesus,
And sent to serve all.
Called + Saved + Sent

 East Mesa
612 South Ellsworth Road
Mesa, AZ 85208
Worship
Saturdays at 4:00 pm
Sundays at 8:00 am* & 10:00 am
                                   Traditional Sunday School
                                           Sundays at 10am
                                            Faith Formation
                                        Saturdays at 3:15 pm
                                          Sundays at 9:00 am

 Gold Canyon
  5301 South Kings Ranch Road
Gold Canyon, AZ 85118
Worship
 Sundays at 9:00am*
                                 Faith Formation
                                 Sundays at 10am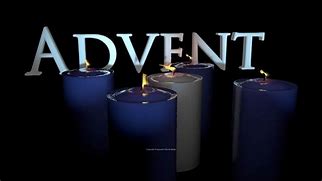 WELCA Advent Breakfast
If you are woman who worships within the Evangelical Lutheran Church in America, then you are a member of WELCA and are invited to attend our Advent Breakfast on December 2nd at 10am.  Tickets are 10.00 per person.  Please see a WELCA Leader to get your tickets.
The Gifts of Advent: A Midweek Series for Advent
Wednesdays at 4:00pm at the Gold Canyon Campus
A gift is given freely and offered in love. In the weeks before Christmas, we often race around finding just the right gifts for friends and family. The season of Advent is itself a gift—a time set apart to prepare our hearts for the coming of Christ. We give thanks for God's gift to us in the baby of Bethlehem.
This series highlights three aspects of Advent that become blessings and gifts in our lives: patience, speech and silence, and hope. Our last service on, December 21, will be our Blue Christmas Service. Join us each Wednesday of Advent at 4:00pm at the Gold Canyon campus.
Christmas Weekend Worship Schedule – December 23rd & 24th
The Savior's Birth Story –  Whether you are a regular worshipper or not, join us for "The Savior's Birth Story!" This is an all inclusive worship service where you will not only hear the story of the birth of the Savior but where you (no matter your age) will have the opportunity to interact in the telling of it. No need to memorize lines or rehearse, just come worship and celebrate! 
Saturday 4pm at East Mesa
Sunday 9am at Gold Canyon
Sunday 10am at East Mesa
Classic Christmas Eve Worship- Sunday, December 24th
East Mesa                                             Gold Canyon
2pm                                                           4pm
4pm                                                           9pm
 7pm                                              

Christmas Day – Monday, December 25th 
East Mesa – 10am
Welcome to the East Valley!
"As the East valley grows, Our Savior's Lutheran Church strives to meet the needs of the surrounding communities and to provide a place of spiritual growth and care, worship, and fellowship. We pray that this is a place where you and your family will encounter Christ, be filled with the Spirit so that you may be sent out to share the love of God with your community. For more information on the history of our church, click here.
"Do not worry about anything, but in everything by prayer and supplication with thanksgiving let your requests be made known to God." Philippians 4:8 "
Two Campuses, One Congregation
As we are one congregation worshiping at two campuses, our pastoral staff rotate throughout our two campuses, providing a variety of preaching styles each week. Each campus has their own uniqueness, both using a rotation of traditional worship settings from the Evangelical Lutheran Worship Hymnal. 
We encourage you to take a look around our website to get a feel for our different areas and ministries. 
Visitation
Our Pastoral staff and lay leaders have made a commitment of meeting the spiritual needs of not only our congregation, but also the community surrounding our campuses. We regularly make visits to area hospitals, nursing homes, rehab centers, hospice centers, and the home bound to offer prayer, communion, and support.
If you know of someone in need of a visit, please contact our East Mesa office at (480) 984-5555.