OUR SAVIOR'S LUTHERAN CHURCH
EAST MESA AND GOLD CANYON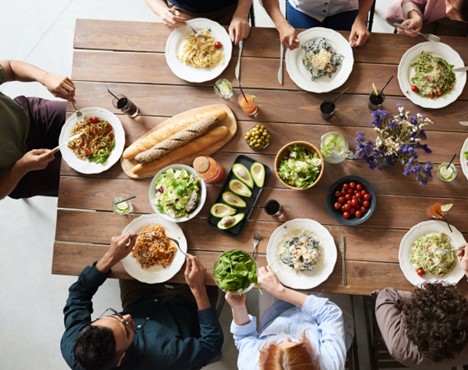 Ladies Breakfast
A time for old friends (and new)  to gather for breakfast and enjoy good food and conversation. We meet at 9am on the 3rd Thursday of the Month. Our next gathering is August 18, 2022 at Dirt Water Springs in Apache Junction.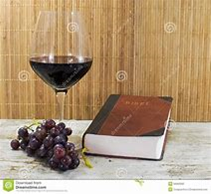 Wine and Word
Join us for coversation centered aroound Scripture, enjoy a beverage and maybe have dinner.  This is NOT a Bible study,  is led by lay leaders and very informal.    We meet at 6pm on the 3rd Thursday of the Month and alternate between the Windmill Winery in Florence and the HandleBar and Grill in Apache Juncttion.  Our next meeting is August 18th at the Handlebar in Apache Junction.  All are welcome!
One Congregation, Two Campuses

Weekends at East Mesa
612 South Ellsworth Road
Mesa, AZ 85208
Worship
Saturdays at 4:00 pm
Sundays at 8:30 & 10:00* am
Sunday School
 10:00 am

Sundays at Gold Canyon
  5301 South Kings Ranch Road
Gold Canyon, AZ 85118
Worship
Sundays at 8:30* 
Sunday School
 8:30 am
Welcome to the East Valley!
"As the East valley grows, Our Savior's Lutheran Church strives to meet the needs of the surrounding communities and to provide a place of spiritual growth and care, worship, and fellowship. We pray that this is a place where you and your family will encounter Christ, be filled with the Spirit so that you may be sent out to share the love of God with your community. For more information on the history of our church, click here.
"Do not worry about anything, but in everything by prayer and supplication with thanksgiving let your requests be made known to God." Philippians 4:8 "
Two Campuses, One Congregation
As we are one congregation worshiping at two campuses, our pastoral staff rotate throughout our two campuses, providing a variety of preaching styles each week. We encourage you to take a look around our website to get a feel for our different areas and ministries.
With two campuses, we offer multiple weekly worship services throughout the year.
Gold Canyon
During the Winter Season (Nov - April) we offer worship on Sundays at 8:30am and 10am; with Sunday School being offered during the 8:30 worship service following the Children's Message.  During the months of May-October, we offer an 8:30am service only .
East Mesa
The worship schedule at our East Mesa Campus is the same year-round: Saturdays at 4:00pm, and Sundays at 8:30am & 10:00am. Sunday School is offered during the 10:00 worship service following the Children's Message
Each campus has their own uniqueness, both using a rotation of  traditional worship settings from the Evangelical Lutheran Worship Hymnal.
Visitation
Our Pastoral staff and lay leaders have made a commitment of meeting the spiritual needs of not only our congregation, but also the community surrounding our campuses. We regularly make visits to area hospitals, nursing homes, rehab centers, hospice centers, and the home bound to offer prayer, communion, and support.
If you know of someone in need of a visit, please contact our East Mesa office at (480) 984-5555.
What is a Lutheran?
Lutherans are Christians who follow the teachings of Martin Luther. Luther was a German theologian who realized that there were significant differences between what he read in the Bible and the practices of the Roman Catholic Church at that time. In October 31 of 1517 Luther wrote to challenge these practices that came to be known as The 95 Theses. His hope was that the church would reform its practice and preaching to be more consistent with the Word of God as contained in the Bible.
Today, nearly five centuries later, Lutherans still hold to the basic principles of Luther' s theological teachings:
We are saved by the grace of God alone; which can only be earned through faith – not by anything we do.
The Gospel is the norm for faith and life – the true standard by which teachings and doctrines are to be judged.
Over the years, different Lutheran church bodies have been established and organized to meet the needs of Lutherans in communities and nations all over the world. Our Savior' s is a congregational member of the Evangelical Lutheran Church in America (ELCA), which is the largest Lutheran group in North America. The ELCA is part of a reforming movement within the whole Christian church. As a part of practicing our faith, we have engaged in ecumenical dialogue with other Christian church bodies which has produced cooperate "full communion" agreements (sharing common convictions about theology, mission and worship) with several other Protestant denominations including Episcopalians, Presbyterians, Methodists and the United Church of Christ.
We believe that we are called and empowered by the Holy Spirit to live out our lives in service to the world. Through acts of love and justice, worship and witness, we share God' s boundless love with the world. Through Christ, we are united with other Christians and we recognize a wide fellowship of churches. We work alongside them in ecumenical ministry and service.
Our Lutheran Faith is a faith tradition that is open to all, regardless of background. We welcome you to learn more about our church and find out how we can help you along life' s path.