I-HELP

Here at Our Savior's we believe that taking care of 'our community' both should and does extend beyond the physical walls of our church.
One of the many ways we do this is through I-Help, which stands for Inter-Faith Homeless Emergency Lodging Program. This program was designed as a hand-up, not a hand-out, to those who have fallen on hard times.
Three weeks a month, on Monday and Tuesday evenings, we invite up to 25 women to stay at the church overnight. We provide a safe place for them to sleep, a meal to eat, and travel size toiletries. Through the generous donations of our congregation, we are also able to provide gently used clothing and shoes. We strive to ensure that these items are seasonally appropriate.
Stephen Ministries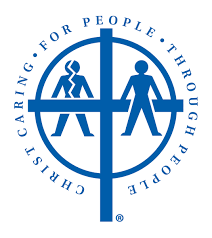 What Is Stephen Ministry?
Bear one another's burdens, and in this way you will fulfill the law of Christ.
(Galatians 6:2, NRSV)
Stephen Ministry is the one-to-one lay caring ministry that takes place in congregations that use the Stephen Series system.
Stephen Ministry congregations equip and empower lay caregivers – called Stephen Ministers – to provide high-quality, confidential, Christ-centered care to people who are hurting.
What Is a Stephen Minister?
Stephen Ministers are laypeople – Christian men and women – trained to provide one-to-one care to people experiencing a difficult time in life, such as grief, divorce, job loss, chronic or terminal illness, relocation, or separation due to military deployment.
Stephen Ministers come from all walks of life. Their commonality? A passion for bringing Christ's love and care to people during a time of need.
Since 1975, more than 600,000 people from more than 12,000 congregations and other organizations have been trained as Stephen Ministers.
Family Promise

Our Savior's mission to reach out to the community grows by providing support for homeless families. We are now a hosting congregation with Family Promise of Greater Phoenix.  Family Promise: is a ministry which helps families to move from homelessness to sustainable self-sufficiency. They accept only adults with children and are dedicated to keeping the family together and maintain a success rate over 70%. Clients are served during the day at their Day Center, children go to school, and families are transported by van to hosting sites at night.
As a hosting site, Our Savior's Lutheran provides overnight accommodations for up to four families over seven-day stints. We serve dinner meals and provide the supplies for breakfasts and lunches. The Toquam room is used for our young adults to play video games. The Nursery is where the little ones play and movies are shown. Active play and crafts happen in the Fellowship Hall, and guests sleep in our Sunday School rooms. Overnight hosts are available for emergencies and security throughout their stay.
Volunteers plan meals, serve as overnight hosts, cook meals, interact with our guests, shop for groceries, set up sleeping rooms, do laundry after our guests leave, donate cash, and pray for the homeless and the Family Promise team.
Our next hosting session will be September 19 -25, 2021.
Grief Support Group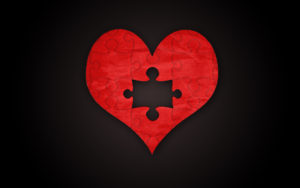 There is a Grief Support group that meets weekly on Friday mornings at 10:00am in the Community Room at the East Mesa Campus.  This support group is open to anyone experiencing grief at any stage.